Welcome to Ruidosomidtown.com where you will find all the Midtown merchants right at your fingertips.

Everything from Accessories, Clothing, Furniture, Jewelry to Souvenirs is available from the Merchants of Ruidoso Midtown. These colorful and exciting shops, some of which have been here for years offer great merchandise at fantastic prices.
We are adding new merchants and information each day so continue to check back with us every day. We are still a work in progress so please pardon our mess.
WHERE WE ARE.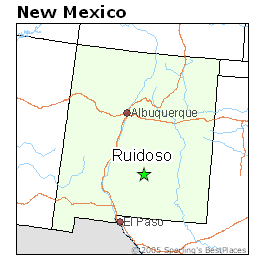 Located in the heart of the beautiful cool pines of Ruidoso, New Mexico.
Ruidoso Midtown shops are open daily but check with your favorite shops for their hours.
Thank You for visiting. Please check out all of our fine RuidosoMidtown.com merchants by clicking on their shop page and look around.
After a short hiatus we are back up and running to bring you the best event information on ruidosomidtown.com.
CALENDAR OF EVENTS.
Level 1 Fire restrictions in place. Current Stage: STAGE I for information about fire restrictions on the Lincoln National Forest or visit http://www.fs.usda.gov/lincoln. Call 575-257-FIRE for more information.
Ruidoso FD info.
"Peabo Bryson 2.13 – SOLD OUT"

Tickets to this event are just $50 and include a three-course feast of lavender and lemon chicken, sirloin cabernet peppercorn, raspberry swirl cheesecake and more (full menu below). Then, stay tuned for the musical talents of Peabo Bryson, as he performs all of his greatest hits.
"Exhibit of New Mexico Magazine's Prize Winning Photographs"

The Tularosa Basin Gallery of Photography is proud to announce they will have the Prize Winning Photographs from New Mexico Magazine's 15th Annual Photography Competition on display from January 30th through March 31st.
"Billy's Sports Bar and Grill Valentine's Dance"
February 13, 2016 6pm to 11pm. Billy's Sports Bar and Grill is having a Valentine's Sweet Heart's Dance featuring the Longhorn Dance Band. Come Saturday night with no cover, and get a ribeye steak, with baked potato and Texas toast for just $12.95. That's a sweet deal!
The NM Dept. of Health's Ruidoso Public Health Office will be hosting a flu shot clinic on February 15, 2016 from 9 am to 3 pm at the Ruidoso Community Center, 501 Sudderth Drive, in Ruidoso. There is no charge to those attending the clinic, but everyone should bring their insurance card, including Medicaid or Medicare, with them.
"HELLYEAH in Concert February 20, 2016 8pm"

This February, Inn of the Mountain Gods is bringing you American heavy metal supergroup, HELLYEAH. Their first album was released on April 10, 2007, the album entered the Billboard 200 at number 9, selling 45,000 copies. All music reviewer William Ruhlmann stated the album is "a competent example of its genre".
"Moonlight Zip Tour and Fine Dining Experience" February 22, 2016
Indulge in romantic views from our Mountain Lodge as you enjoy a four-course meal. Then, take the flight of your life as we ascend to the top of Ski Apache for a moonlit zip tour! Reserve Your Seat! Call 575-464-3600.
"Village of Ruidoso Candidate Forum"
The Ruidoso Valley Chamber of Commerce will host a Candidate Forum at the Ruidoso Convention Center on February 23, 2016. The Forum is open to the public and free to attend. It is a great way to find out more about each Candidate, what their vision for the Village of Ruidoso is and where they stand on specific issues. We encourage all of the Village's eligible voters to attend the forum..

Zepparella, featuring Clementine - Drums, Gretchen Menn - Guitar, Angeline Saris - Bass, and Noelle Doughty - Vocals, will be at the Spencer Theater February 27, 2016.
This February, Inn of the Mountain Gods is bringing you songwriter and country artist, Cole Swindell. This American songwriter and recording artist, is known for his 2013 breakout hit "Chillin' It." Swindell has also written many popular songs including Craig Campbell's "Outta My Head"; Luke Bryan's songs, "Beer in the Headlights", "Out Like That", "I'm in Love with the Girl", and more. Cole has also written Thomas Rhett's "Get Me Some of That"; and Scotty McCreery's "Water Tower Town" and "Carolina Eyes".