WELCOME TO OUR WEBSITE!
Welcome to Ruidosomidtown.com where you will find all the Midtown merchants right at your fingertips.

Everything from Accessories, Clothing, Furniture, Jewelry to Souvenirs is available from the Merchants of Ruidoso Midtown. These colorful and exciting shops, some of which have been here for years offer great merchandise at fantastic prices.
We are adding new merchants and information each day so continue to check back with us every day. We are still a work in progress so please pardon our mess.
WHERE WE ARE.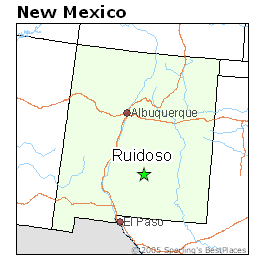 Located in the heart of the beautiful cool pines of Ruidoso, New Mexico.
Ruidoso Midtown shops are open daily but check with your favorite shops for their hours.
Thank You for visiting. Please check out all of our fine RuidosoMidtown,com merchants by clicking on their shop page and look around.
CALENDAR OF EVENTS.
Level 1 Fire restrictions in place. Current Stage: STAGE I for information about fire restrictions on the Lincoln National Forest or visit http://www.fs.usda.gov/lincoln. Call 575-257-FIRE for more information.
Ruidoso FD info.
"2015 Queen of the Mountain Softball Too"

June 5, 2015 - June 7, 2015. Girls 14U, 16 - 18U
"Festival Ruidoso at Schoolhouse Park"

June 5, 2015 - June 7, 2015. Join us for Festival Ruidoso at the School House Park across from River Rendezvous. There will be live local music, food, arts and crafts.
Friday, June 5, 8 pm at Inn of the Mountain Gods.
"Hinder in Concert" June 6, 2015 8:00 PM.

""Always...Patsy Cline", Spencer Theater" June 6, 2015 8 pm.
The show is based on a true story about Cline's friendship with a fan from Houston named Louise Seger, who befriended the star in a Texas honky-tonk in 1961. The two continued correspondence until Patsy's sudden death at age 30 in a 1963 plane crash. Performed by the Roswell Community Little Theater.
"Ruidoso Pickleball Championships June 12, 2015 - June 14, 2015. This tournament is sanctioned by the USA Pickleball Association. Singles divisions will be played on Friday, men's and women's doubles will be played on Saturday, and mixed doubles will be played on Sunday. Sponsored by Ruidoso Parks and Recreation, Ruidoso Pickleball Club and Alto Lakes Pickleball Club.
"Momentary Lapse of Reason: A World Premiere Dance Spectacular" Friday, June 12 at 7 pm and Saturday, June 13 at 2 pm & 7 pm. A world premiere dance spectacular featuring the music and lighting of Pink Floyd's Momentary Lapse of Reason, a progressive rock masterpiece.

"Altrusa's Dinner, Dance and Auction" June 13, 2015 6:00 PM - 10:00 PM. Dinner, Dance & Auction featuring Jody Nix & Texas Cowboys. Proceeds of this fundraiser will g towards Altrusa's may Lincoln County charities.

"Marshall Tucker Band in Concert" June 18, 2015.
Tickets are on sale for the Marshall Tucker Band concert at Ruidoso Downs Racetrack! This concert is part of their "Searchin' For a Rainbow Tour".
"Cool Pines Classic Slow Pitch Tournament" June 19, 2015 - June 21, 2015. Men's D & E, Women's B/C/D (Equalizer) & E.
"Wind Rider Music Festival" June 20 - 21, Ski Apache.
Get amped for the Wind Rider Music Festival at Ski Apache, Saturday, June 20 and Sunday, June 21 from 11 a.m. to 5 p.m. In addition to live music, the two-day festival will also feature food and beverage booths and vendors. Overnight camping will also be available for the night of June 20 as well as RV spaces. Those interested can pick up a camping passes at the ticket window (Campsites $10, RV Site $20, Parking $3). Fire restrictions will be in effect. Children 5 and under are FREE with a paying adult. Campsites are $10 per tent in each site.BECOME A VENDOR HERE - Email WMF@skiapache.com to become a volunteer! For TWO DAY passes you must call 575-464-7053 to purchase for more info on WHAT TO DO visit www.SkiApache.com
The Ski Cam from Ski Apache is up and running! Click Here to view the cam.